One of my favorite moments in the weekend is going to the organic market and buying my veggies & fruit for the week.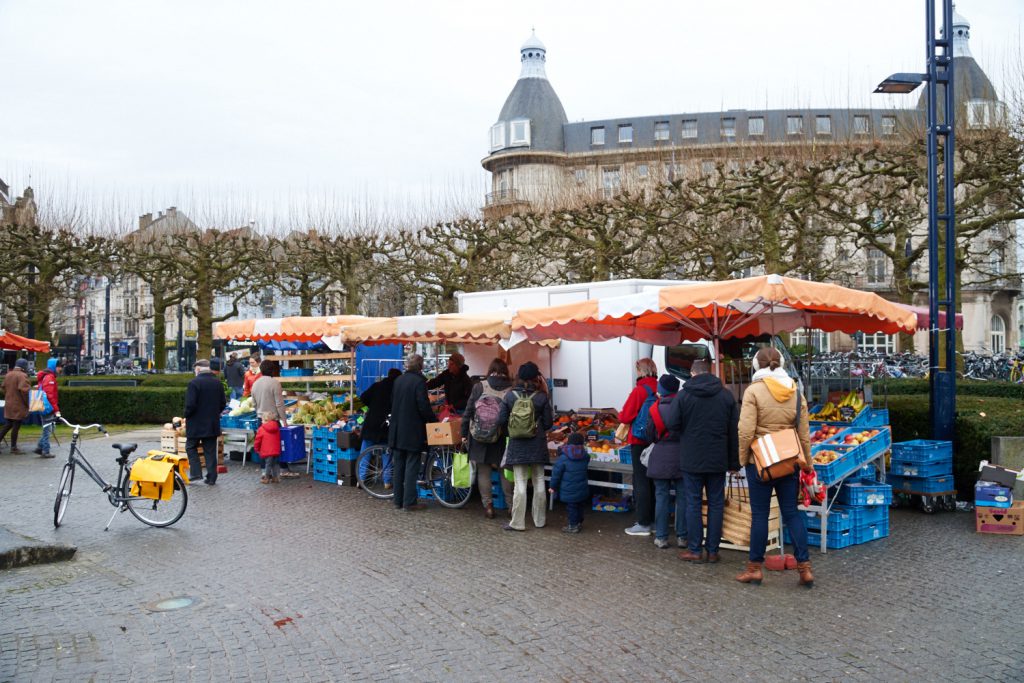 I often challenge myself to buy a veggie that I haven't used in my kitchen yet.
Recently I bought Tuscan cabbage (or Tuscan kale). Recently I decided to try a new dish, I still had a parsnip in the fridge and I usually have quinoa in my cupboard so quinoa with Tuscan cabbage and parsnip it was going to be.
It turned out to be a pretty delicious dish, so I wanted to share it here:
You need:
1 cup quinoa cooked with 1 tbsp veggie stock
1 bunch of Tuscan cabbage (blanched 1 minute in boiling water)
5 medjool dates cut in pieces
1 parsnip cut in cubes & tbsp turmeric (roasted 30 minutes in the oven on 200°C)
1/2 cup walnuts
2 tbsp walnut oil
Pepper & salt to taste
Then what?
Assemble all the ingredients listed above on a plate and enjoy! Just as simple as that!