Greece and its islands are places in our lovely world that just have it all. That beautiful blue blue sky, friendly hospitable inhabitants, numerous islands with each a different vibe AND delicious food. Eating healthy is not difficult here. There are so many authentic Greek restaurants to find, where they take honour in serving you the freshest fish and Greek specialties. The only problem that can occur is that you eat too much…way too much…
Although at every meal you will receive bread and olive oil, with so many delicious options on the menu, it is easy to stay away from those carbs.
Let me describe you some of my favourite dishes that you can find in almost every Greek restaurant, whether you are on the mainland or one of the islands.
Greek salad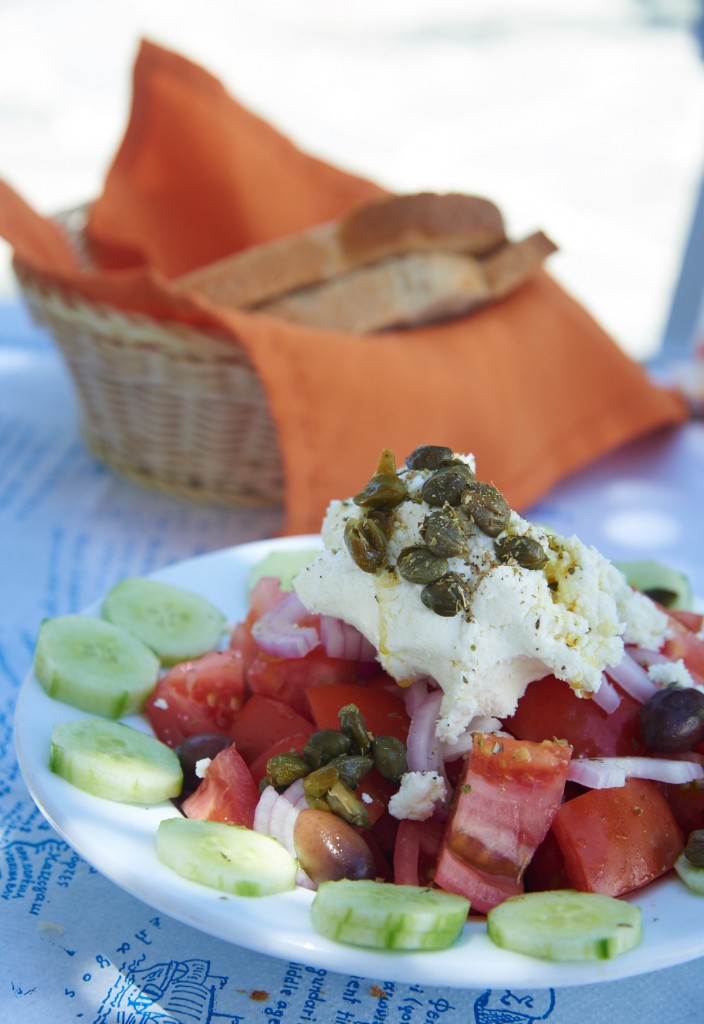 Even though you can find it all over the world, it never tastes quite like it does in Greece. The tastiest tomatoes and cucumbers topped with Feta cheese, olive oil and Greek herbs. Sometimes they add capers and red onion. Perfect for a light lunch or a side dish. Here in Folegandros, they often use their local Souroto (goat & sheep) soft cheese instead of feta.
Eggplant caviar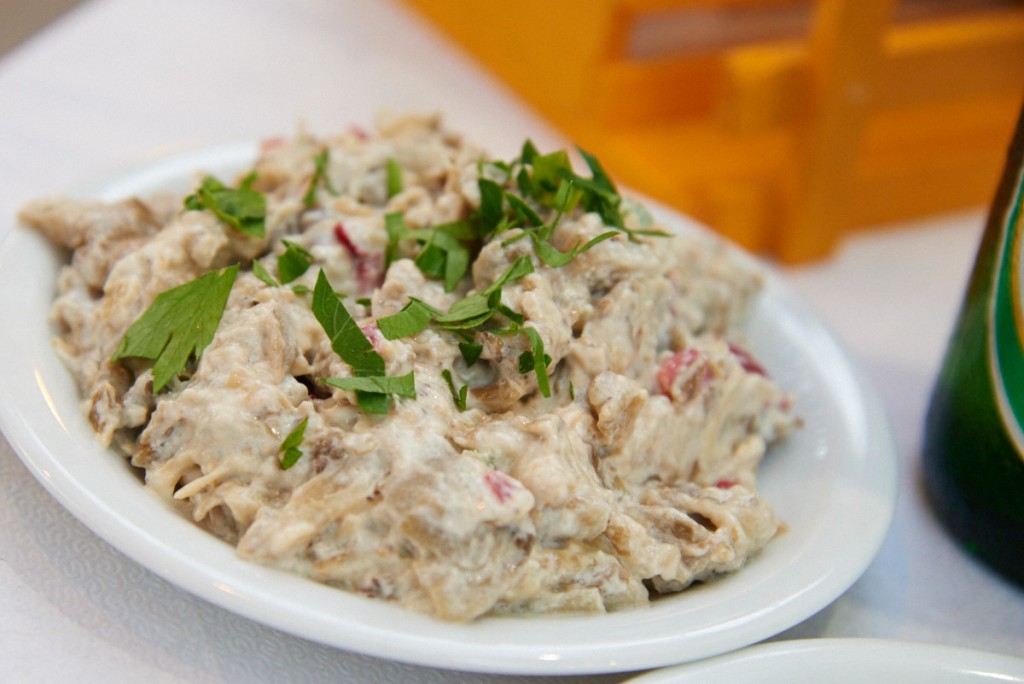 Eggplant is a popular ingredient in Greek dishes. I particularly love the eggplant caviar they make with mashed eggplant, tahin (sesame paste), lemon juice and yoghurt.
Greek yoghurt
Not a big dairy user in Belgium but when in Greece, I go for the full rich flavour of their yoghurt. Greek yoghurt is strained extensively to remove most of the fluid (and sugar). Therefor it has more protein and less sugar in it. It is also more filling.
Tzatziki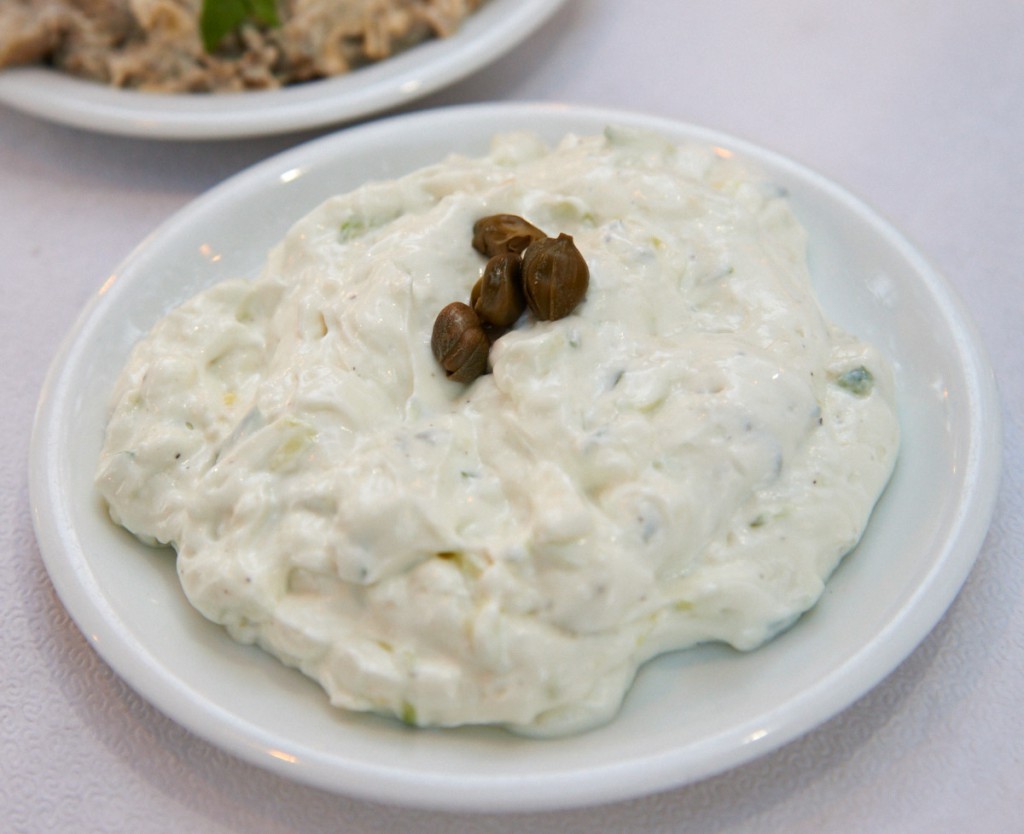 Made from that same Greek yoghurt, tzatziki is a perfect appetizer with only a couple of extra ingredients such as cucumber, olive oil, herbs, lemon and garlic.
Fava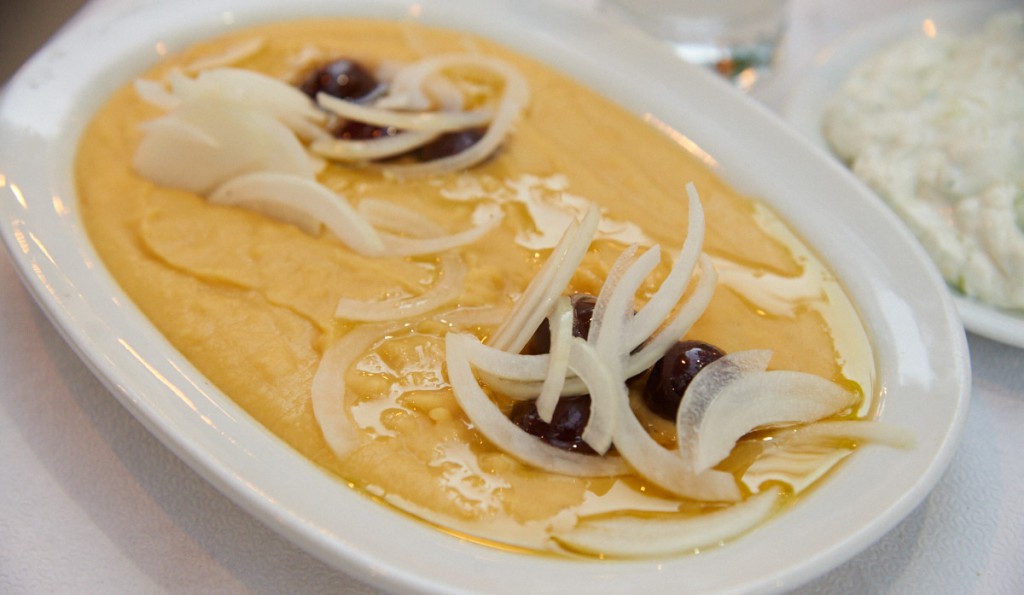 Forget chickpea hummus, in Greece the fava bean is king and you can find Fava (a creamy hummus-like dip) in almost every restaurant.
Greens
Greeks use a lot of greens in their dishes. You can order them cooked and sprinkled with delicious olive oil of course.
One of the green veggies that you will find often on menus in Greece is okra. It is known for its health benefits for example it is full of vitamin C, calcium and fiber. They often prepare it with tomatoes. 
Grilled veggies
Also to be found on many menus, a selection of grilled veggies with olive oil.
Stuffed zucchini or eggplant
Okay you will find on the menu stuffed zucchini and eggplant with meat but it also sometimes with lentils and rice and other veggies. The choice is yours.
Grilled fish
Although I eat plant-based 90% of the time, in places such as the Greek islands where the fish is fresh, I often go for the catch of the day. You can choose in the kitchen and see the fish before they prepare it. Sometimes in seaside restaurants you can see the fisherman arrive with the fish. It doesn't come any fresher than that.
I just left Folegandros, a small island in the Southern Cyclades and I already miss it. If you want to get away from it all, wander through picture perfect small streets, enjoy quiet beaches, eat dinner on cosy terraces while enjoying the concert of local musicians, I would strongly recommend Chora, the prettiest place in Folegandros.
Some of my favorite restaurants in Chora, Folegandros:
Zefiros Anemos for the grilled fish and calamari.
Pounta for the friendly owners, the hand-painted ceramics, the lovely garden (with 3 super cute kittens while I was there) and lovely coffee (yes even a health coach drinks coffee sometimes).
Melissa for the perfect Fava, Tzatziki, Eggplant caviar and falafel, the cosy atmosphere and professional team.
Chrisospillia for the location in a small street, to enjoy the local atmosphere, the friendly crew and the tasty and original dishes.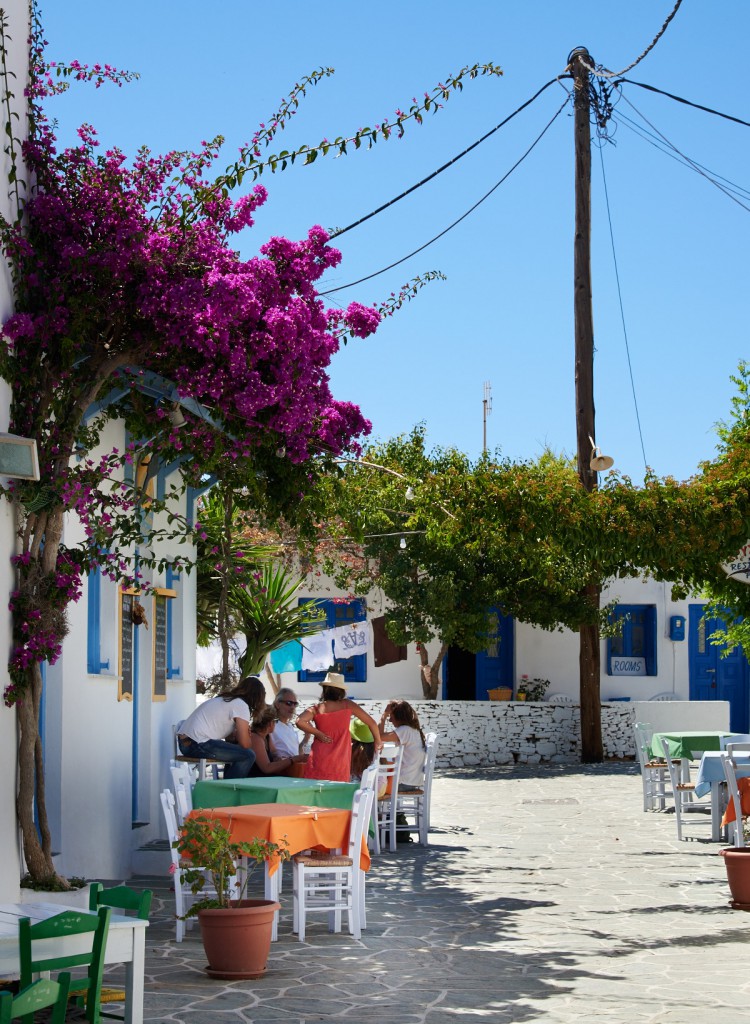 If you want to go totally plant-based you will see that it is possible in almost every restaurant, although in a Souvlaki (meat on a skewer) restaurant it will be more difficult. There is a souvenir shop (on the same square as Melissa restaurant) where they sell organic and gluten free products. Plant-based milk was harder to find in Chora but I did find some almond milk and soymilk in the supermarket at the port.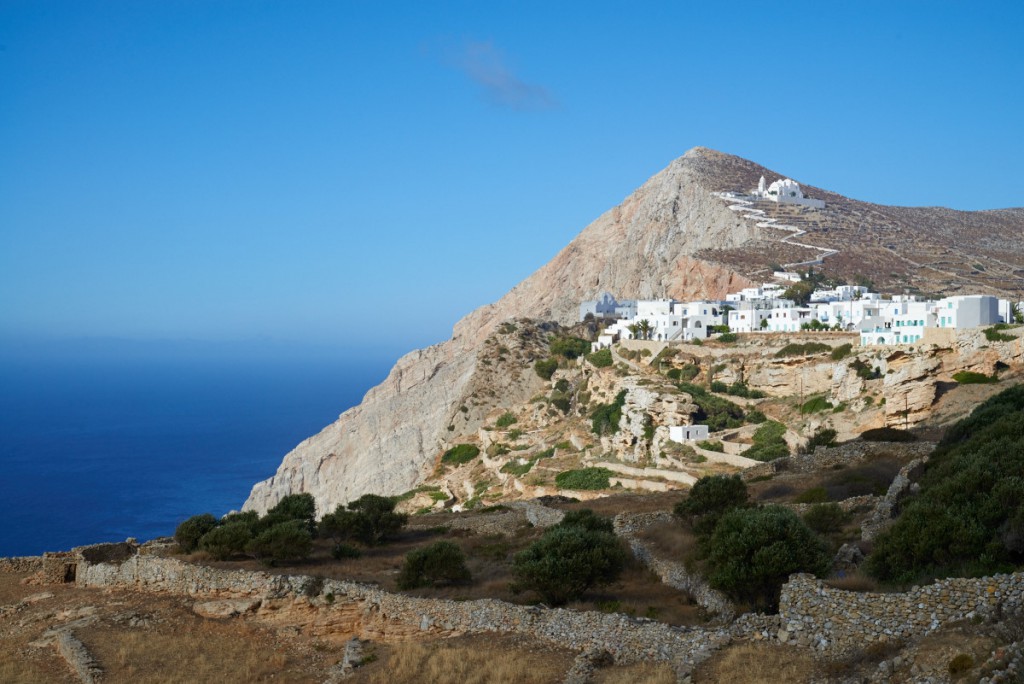 xox
Véronique