After countless sweet breakfasts my body decided it was time for something else. Shakshuka, is a dish with poached eggs in a tomato/veggie sauce. As that same body of mine has had enough tomatoes for some days I decided to make a green shakshuka.
This is simply using the local green veggies my sweet organic farmer had on his list this week and I chose: mangold and spinach.
You need – for 1 big eater or two normal eaters 🙂
Green veggies :): I used 1 bunch of mangold and 250g spinach
dry herbs: I used 1 tsp coriander seeds, 1 tsp fennel seeds
fresh herbs: 1 small handfull cilantro and mint combined
pepper & salt to taste
2 organic eggs
Two tbsp of ghee, you can use olive oil or butter if you like
1 big clove of garlic
Optional: seaweed flakes

Then what?
Heat the ghee, oil… in a frying pan.
Add the finely chopped garlic
Add the chopped mangold and the whole spinach leaves, cook until soft.
Add in the crushed herbs ( I use a mortar and pestle).
Add the chopped fresh herbs.
Make 2 small gaps in the mixture and put in the eggs.
Cover and cook until ready.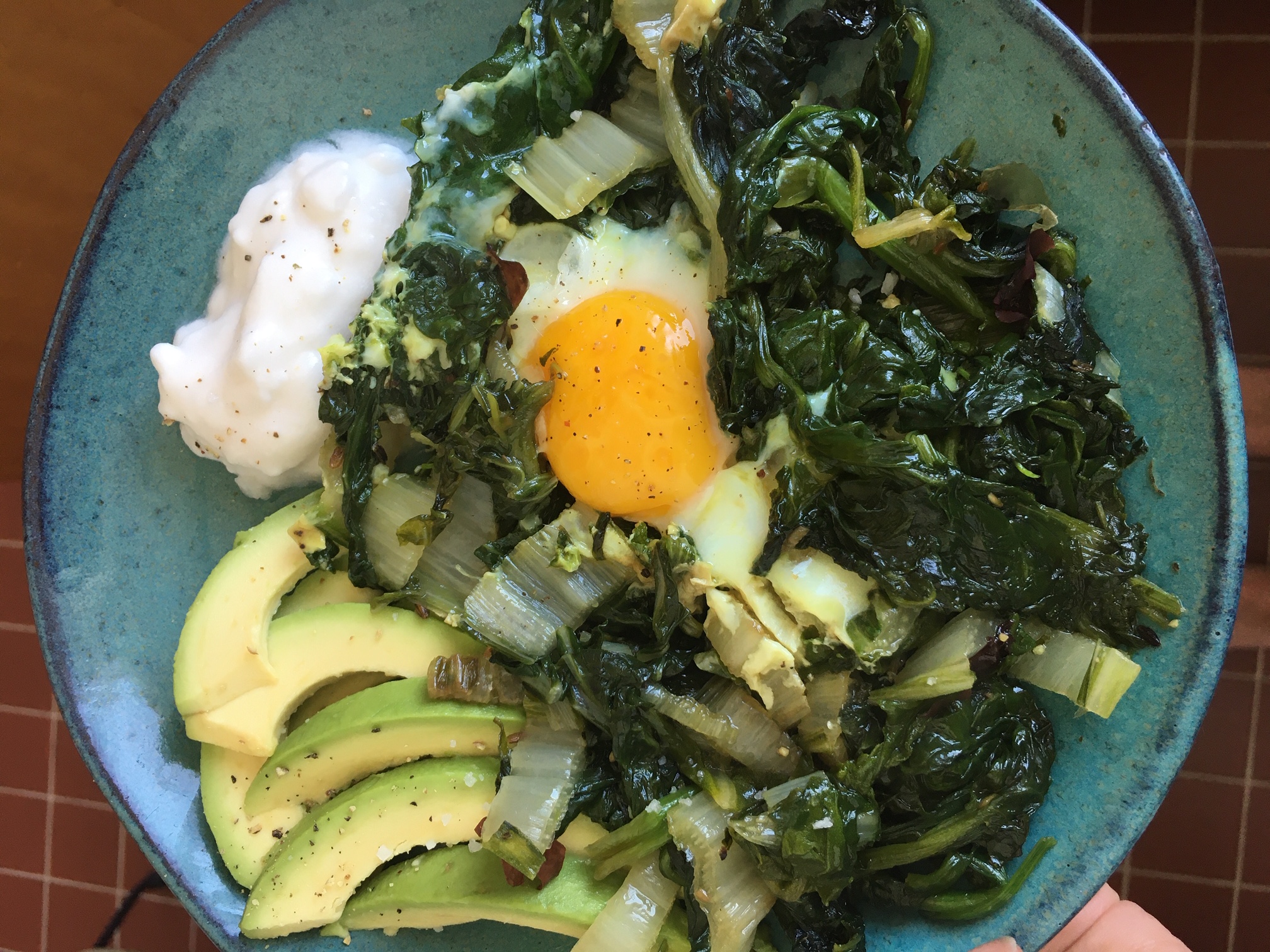 Add whatever you like on your plate:
I added avocado & two spoons of coconut yoghurt – I love the creamy texture together with this dish.

Enjoy!