I met Shay in Amsterdam during our IIN year. We were both still learning and searching how to incorporate health coaching into our lives. A few years later I'm impressed on what she already achieved. I love the passion she has for coaching people, learning them how to stay off sugar and live a healthy lifestyle. She is a kind and enthusiastic person, and I'm honored and happy to have her as a friend.
Can you tell us a bit about yourself? Who are you, where do you live, what do you do?
I am a fun-loving American, who moved to the Netherlands for love 12 years ago! My Dutch husband and I met while working for Holland America Cruise Lines – traveling the world together and decided to try living in the NL for 1 year, before moving to the USA. Twelve years on and we have a gorgeous little 4 year old boy, a beautiful home with a forest as our back yard, within walking distance of the beach. Living the good life!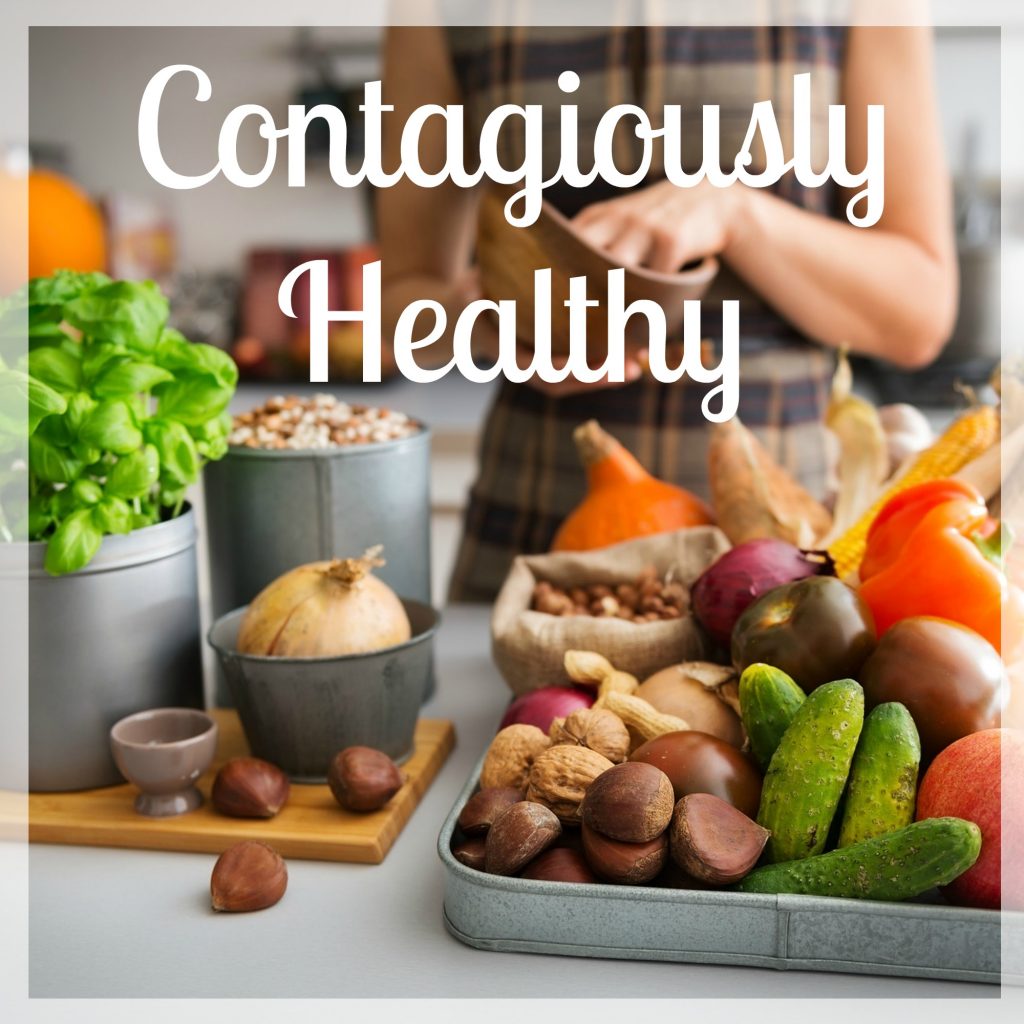 I am an Integrative Nutrition Health Consultant and founder of Contagiously Healthy. My mission and passion is helping people "break-up" with sugar and find the foods that truly nourish their bodies to provide life-long learnings to live their healthiest happiest life!
What made you decide to study to be an Integrative Nutrition Health Consultant?
My experience in dealing with infertility issues for 5 years, to the point that my eyebrows turned orange (I wish I was kidding…), weight gain, acne and dealing with one of the most challenging times in my life emotionally, physically and mentally, that I decided I needed to do a reset and cleanse my body. In doing some research I learned that GMO's, processed sugars and gluten can all cause inflammation in the gut – thus affecting fertility.
Within the first 3 days of removing these trigger foods, I felt better than I had in months, actually years. My digestion was regular for the first time in my life, I had a clarity of mind I had never felt before, energy, motivation, I lost weight, my skin cleared up and my eyebrows even returned to their normal color, thankfully! And the best news is that we conceived naturally 8 months later – thus experiencing the power of nutrition first hand.
I would love to say my journey ended there, although with a new baby, a more than full time job and trying to keep everything going like nothing had changed, I ended up going to spoonful's of organic Nutella – still Nutella – and with the stress, sugar and being ill for nearly 3 months – although my refusing to allow myself to rest, I landed myself in the hospital for 8 days with a 1 ½ year old at home, yet still working from my hospital bed. Needless to say, this was truly my turning point to shift my priorities in life. As I experienced firsthand, without your health you truly have nothing.   My body literally gave out as I stopped listening to it and having lost my mother at much too young of age, it was a very sobering reality check that my priority is my health and the health of my family. Therefore, going back to school to study nutrition.
I have come full circle as I studied Corporate Wellness, graduating from the University of Montana with a Bachelor's of Science in Health and Human Performance, with a focus on Corporate Wellness.
What/who inspires you?
I can't narrow it down to 1 ~ so I am going to list all 4. My mother, for raising my brother and I, while battling cancer, as a solo parent as my father was traveling weeks at a time for his job. As a mother now, the respect has only deepened immensely. My father, for chasing his dream from a small town country boy, to working in professional sports. And my brother, for following his dream to work in professional sports and exceeding it already being one of the youngest GM's in the league! And last but not least my husband, who nearly died in a car accident in 2006, and surprised everyone by making a full recovery!
If you can give one piece of advice to start a healthier lifestyle what would it be?
Start by drinking water ~ one of my favorite tips is when you have a craving drink a glass of water and wait 10 minutes. While you are waiting, start to ask yourself a few questions – "Why do I have this craving?" "Am I really hungry or is there something else going on?"   I really believe the first step is starting to become consciously aware of what your triggers are, and then working on some healthier "tools" to put in your "backpack" such as going for a walk around the block, calling a friend, doing a HIIT workout, to work through them. As in my experience, all cravings can be linked to an emotional tie.
How does your ideal day look like?
I wake up and have healthy breakfast with my family– one of my favorites is simple toasted teff bread with almond butter, or buckwheat pancakes. I take my son to school and then doing some stretching and going for a run around the lake. I spend the morning working on various new programs – currently working on a "Sugar Rebel" program for elementary schools in the Netherlands or being onsite at Corporations running wellness programs. And then pick up my son after school and go play in the water at the beach, or when the weather is a bit cooler, I love to have a baking day with him, to try out new healthy treats – refined sugar free, gluten free and dairy free is my preference as then I can also try it! My son also usually helps me prep dinner, by washing beans and cutting vegetables before we sit down as a family and eat. And then go for a walk in the woods, or play outside for a bit, or turn up the music for a dance party before winding down the evening to put my son to bed. And wrapping up the day, enjoying a cup of tea (or the occasional glass of red wine) with my husband in the evening, sitting by the fire.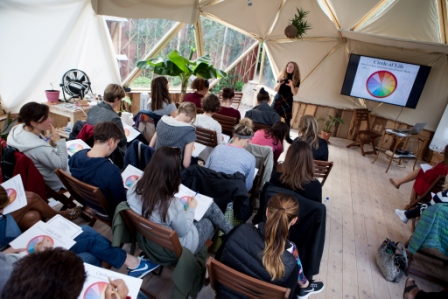 What are your favorite foods?
I am a fruit lover – I have a sweet tooth, despite being refined sugar free for over 3 years! I love the summer fruits – fresh berries, peaches, melons – so colorful, and full of flavor!   I am also a huge sweet potato and Brussel sprout fan. And my birthday cake this year was an avocado mint pie!
What are your favorite happy healthy places in Amsterdam?
Dignita is one of my favorites, along with Juice by Nature in the centrum. I feel there are new ones popping up all the time – although now with a little one, we don't get out to try them as much as we used to.
How do you combine being a mother, a wife and nutrition consulting?
In one word = flexibility.   I work primarily online with my individual and group coaching. And this is what I was also looking for, to be able to pick my son up from school, and attend his activities. My husband also has a Papa day, which gives me a full day to work that day. It is ever changing, and I think my biggest learning from burning out – is to let it go and trust the process in doing what I can for that day, and knowing what didn't get done will be there tomorrow. Taking time to nourish my primary foods, my family and being truly grateful on a daily basis for all the wonderful things in my life have really helped me on my journey.
Any advice what to do after a time where you get off track of living healthy? How do you get back on the wagon?

I also feel life is meant to be lived – so there are also times to indulge – eat the cake. The biggest thing is then to do it with NO GUILT!   Go for it!   I am quite a clean eater the majority of the time, although what I advise my clients is the 80/20 rule – so allot for some time to indulge. I find this is more sustainable than saying you can never have a piece of cake or ice cream again.
What is you favorite quote?
"Live like you don't need money
Love like you have never been hurt and
Dance like nobody is watching. "
Thanks Shay!